Hi There,
I created a tool you might like. It's called Entropia hunter, it's a powerful statistics tool that allows users to track their progress and performance while hunting in Entropia Universe.
Providing detailed information on kills, weapon and ammo usage, and other key data. Entropia Hunter allows users to optimize their hunting strategies and improve their chances of success.
Whether you're a casual player or a hardcore hunter, Entropia Hunter is the perfect tool for helping you get the most out of your hunting experience.
The tools is not free, it's $4.99.
You can get it at
www.entropia-tools.com
Some of the features included:
Tracking total winnings / loss.
Tracking ammo use, cost and decay.
Tracking creature type and names.
Tracking skills.
Automatic weapon selection.
Total loot list.
Total loot grouped.
Highscores list with filtering.
Graphs for winnings / loss.
Overlay for streaming or if you only have one screen.
Automatic screenshots of all globals or higher.
Saving all sessions.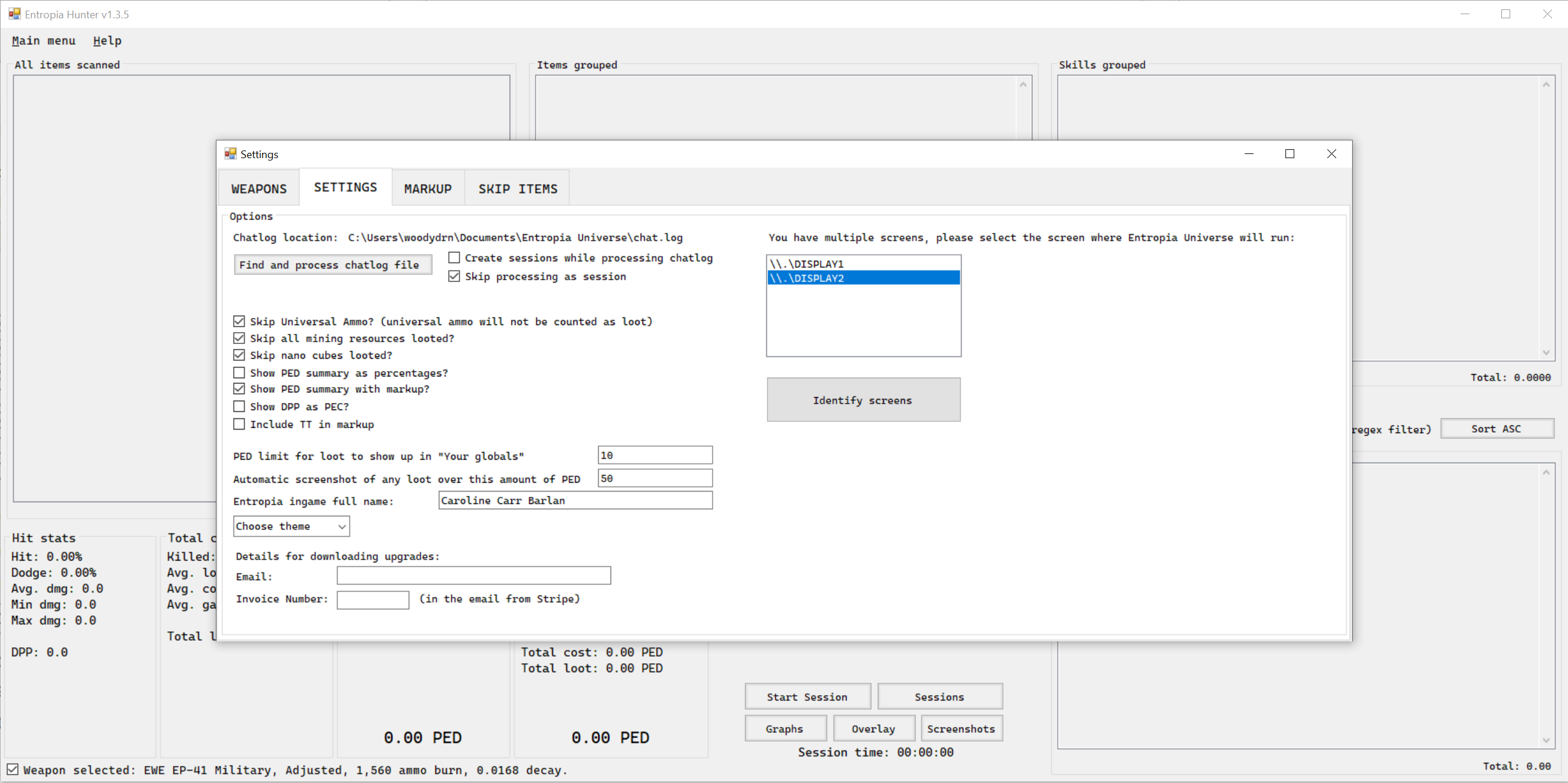 Last edited: