Joined

Dec 6, 2010
Posts

4,457
Location

Normandie
Society

Titans of Space
Avatar Name

Alaina Bonnie Knight
It's that time again!

Anyone can join, we will be providing free flights there and back. All mobs are shared loot.
Starting from Calypso we warp to Arkadia Moon for Mechs. From there we will head to Rocktropia for Kongs + bosses. Then as always back to Calypso for Sand King and rounding off the night with the HUSSK!!!!
(hussk link)
This Saturday 10/10/2020 2100ma time we start to assemble. We will summon from Calypso and 2130. Please be present at Athena Spaceport (although you can join in at any point if you don't need a flight).
If you would like to join just come along to Athena to be added to the guest list, or drop me a pm that evening if you are joining from elsewhere.
See you then!
Extra info -
Please bear in mind this is supposed to be fun No one is making any money here.
Other warp ship providers are also welcome to join to with their own ships, and carry anyone we miss/cannot fly with us. All are welcome on the wave spawns
Space is loot-able. Although we will of course be doing our very best to keep everyone safe, if there are lots of people there might be quite a lot of chat going on. Please bear this in mind and be responsible for keeping yourself safe ie consider leaving loot at home/ don't be afk in space/watch force carefully.
Gunner rights may be extended
It is your responsibility to accept the summon, we cannot wait around too long. All those who start on the guest list will remain on it until we arrive back in Caly, so no one can be left behind as long as you accept summon.
I recommend having a vtol/quad with space thruster, so that you can fly to the atmospheres to save yourself the 7 ped tp fees. Or buddy up with someone who does.
All levels are welcome - but some of the mobs might hit hard. You are welcome to come and just do what you can We are aiming for waves and shared loot, so everyone should have some fun with it.
Pics from previous events.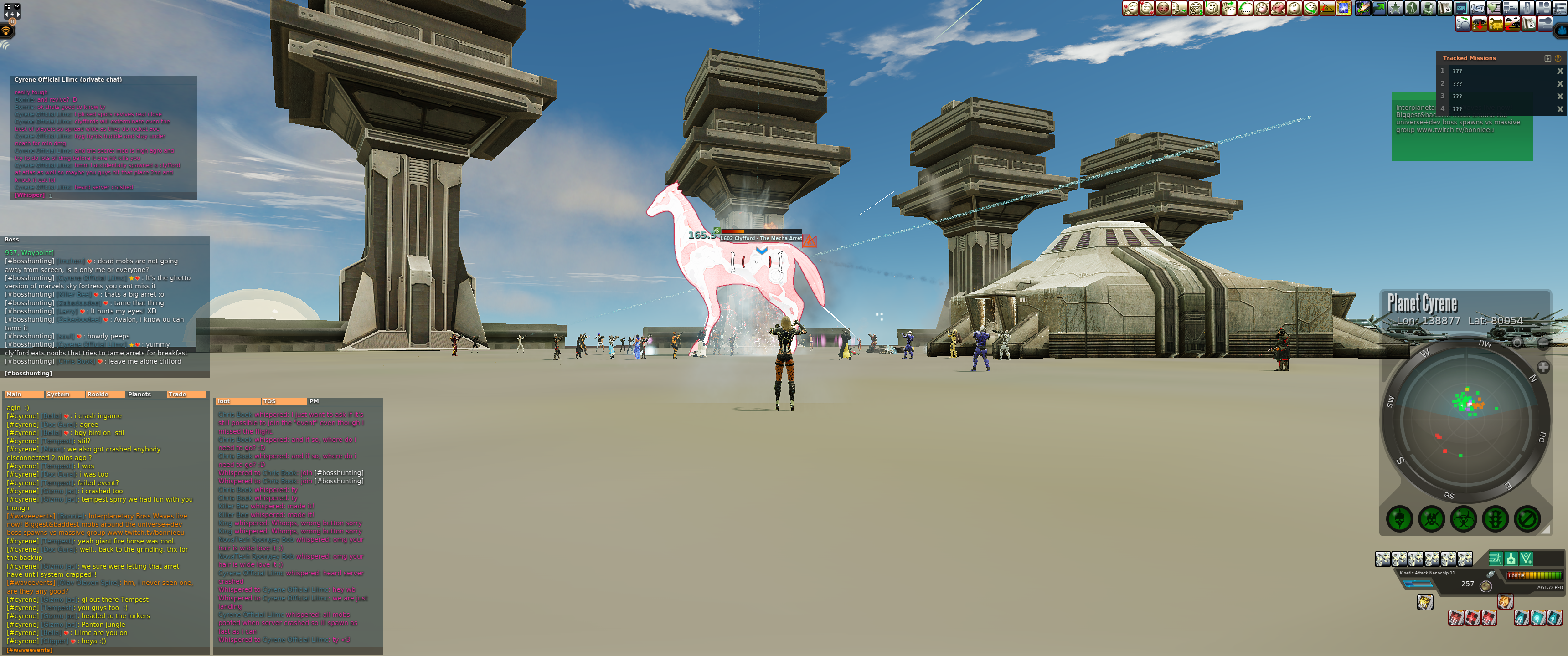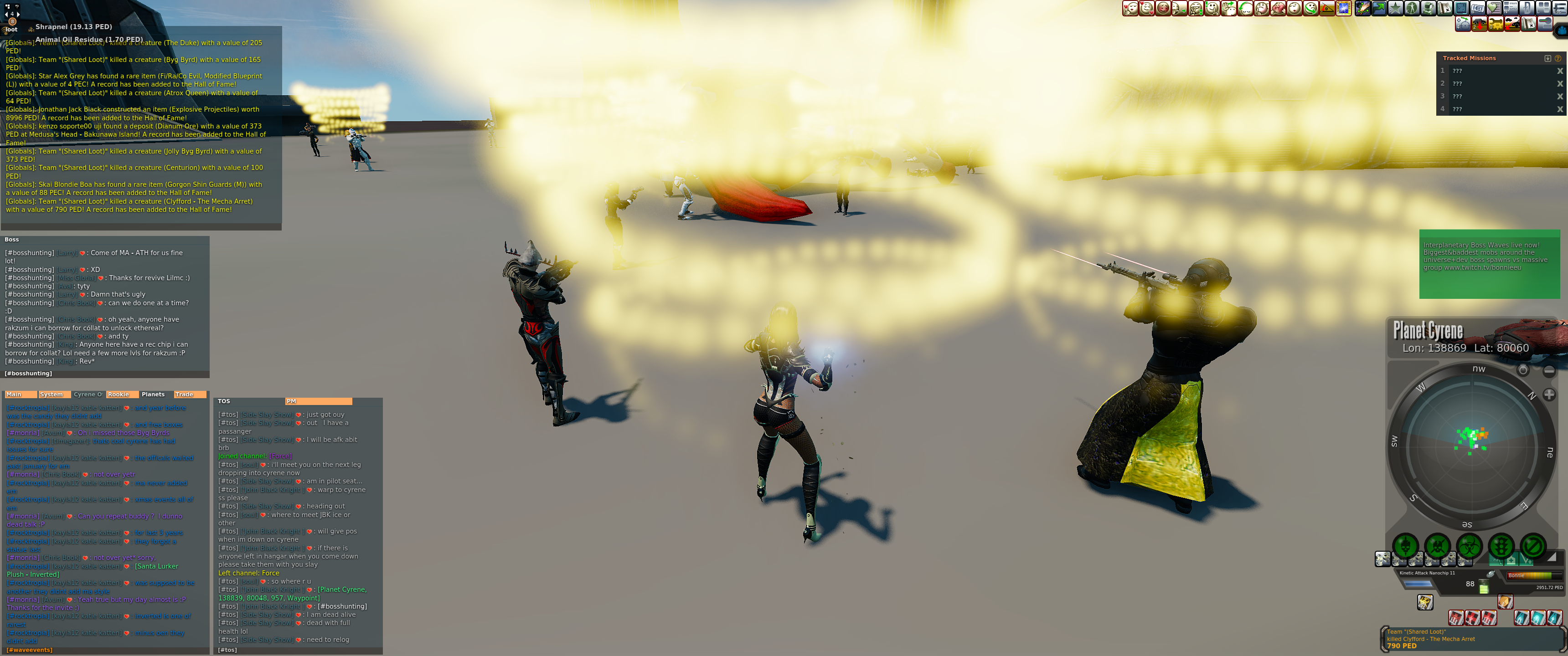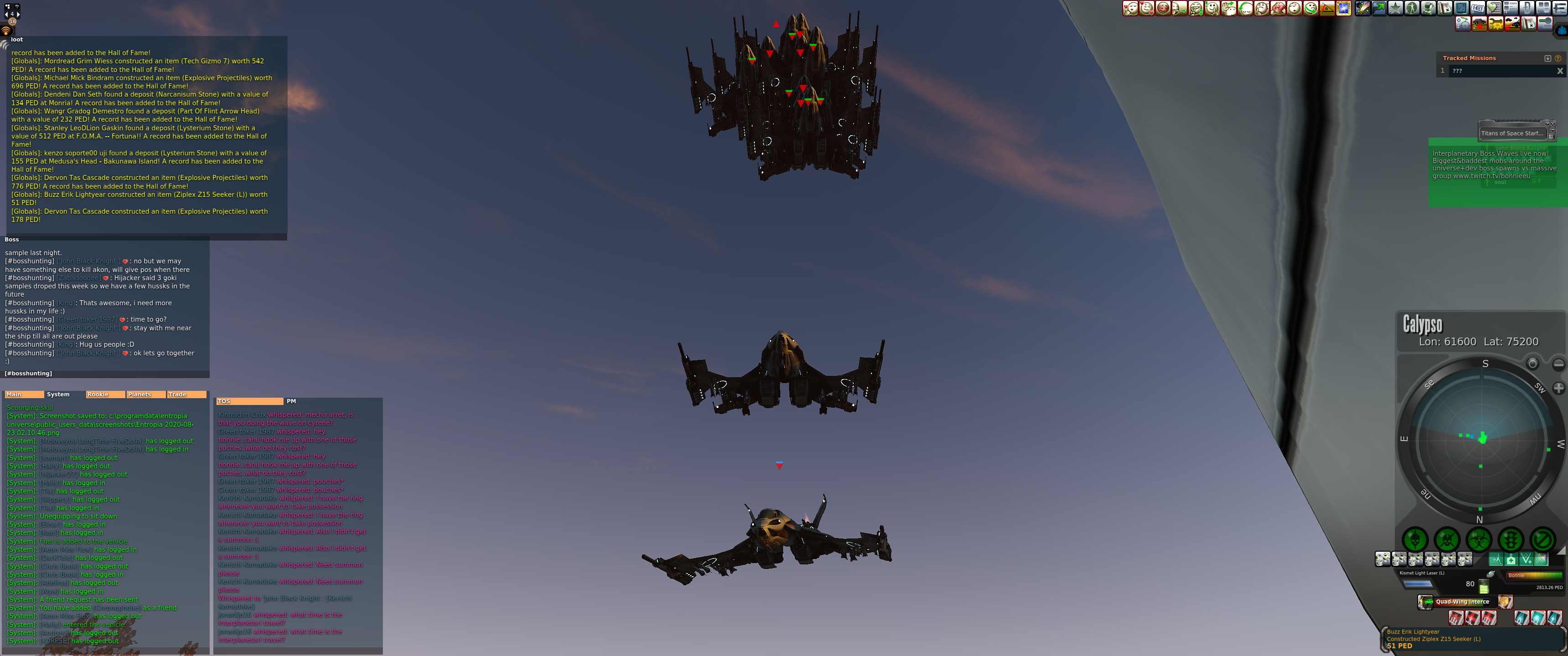 Last edited: