Joined

Feb 10, 2016
Posts

226
Location

Bulgaria
Society

-=The Rebellion=-
Avatar Name

the awsome chick
Hello world.
Got a nice surpize today.
I logged off last night at my grind spot with about 10-15 mins left on my pills because loot wasn't as great and it was time for bed.
Today I logg back in to finish my pills before going back to town to get my new daily quests.
Not even 2 minutes in since I was online ( 3rd mob killed ) and I get this nice uber.
Not much to some of the big game hunters out there but to me its my 3rd highest single loot in hunting ever.
P.S. This is I managed to get a good screenshot this time thanks to E.L. app. Here it is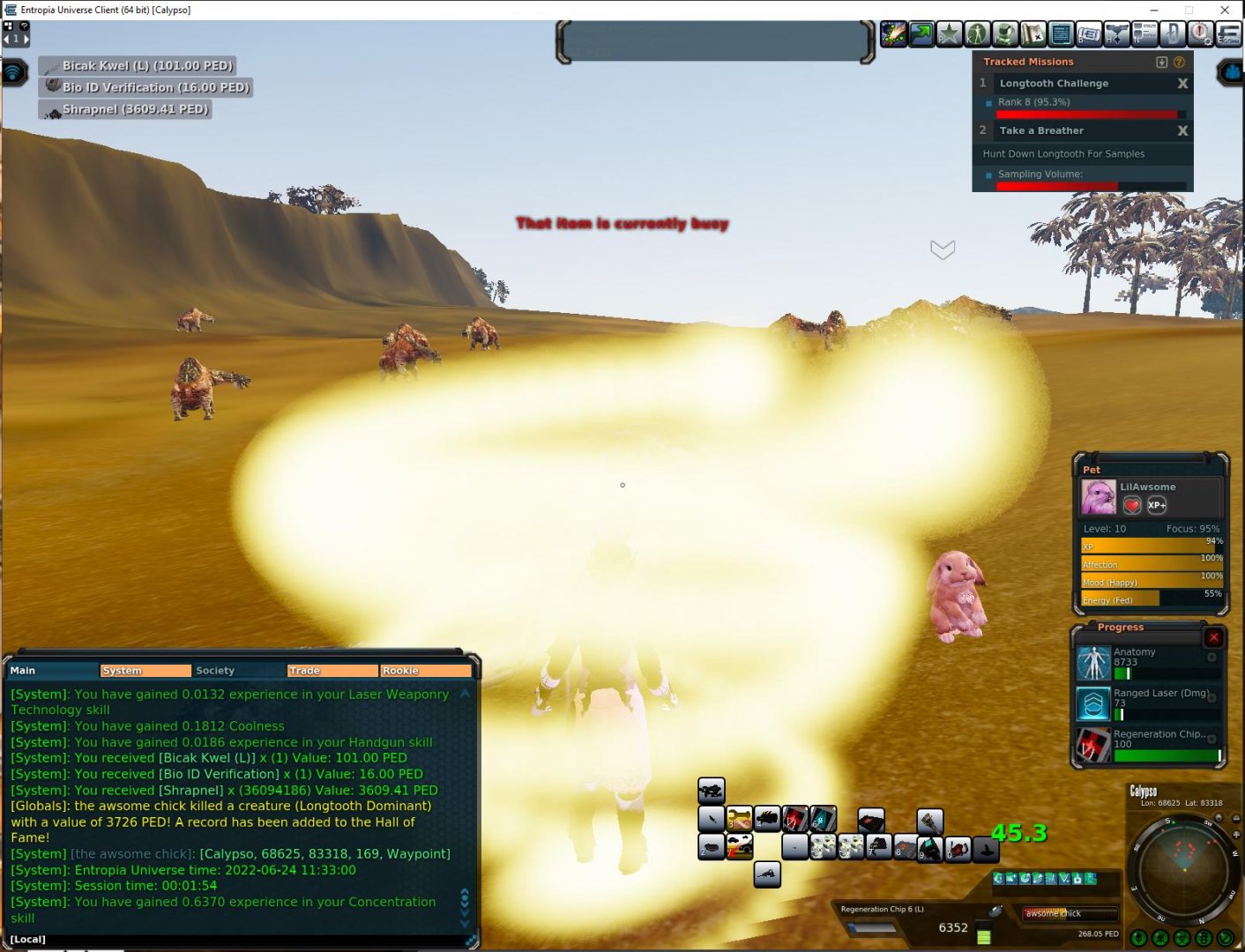 Last edited: