Joined

Dec 13, 2005
Posts

1,605
Society

Rangers
Avatar Name

Feng Huan SecretAznMan Zho
Because these never seem to get the attention they deserve, I'm making this public in order to try to get MA to provide an expedited response.
Upon entering the Mayhem Annihilation Instance and beginning my hunt, I noticed my timer for the run was not ticking down.
However, I was still gaining points for the mayhem mob towards my point total.
I finished my 1 hour hunt as I was on buffs, and my timer remained the same upon exiting as before I entered the instance. Point total became paused.
In addition, the instance title showed the instance as being a Practice instance and not competition instance, and another player was able to enter.
Re-entering either practice and actual mayhem instances, I was unable to reproduce this effect.
Please see screen shots for the bug/glitch.
I started with 11829 pts, and ended with 12686.
This is extremely abusable if encountered by any competitors, as it essentially gives a baseline of an additional 4-5k points, plus any additional bonus points garnered, making the player easily get into top placement if they hunt the entire 5 hours of the instance.
I also do not think this bug is new, I believe it has never been fixed or has been resurrected each new Mayhem event.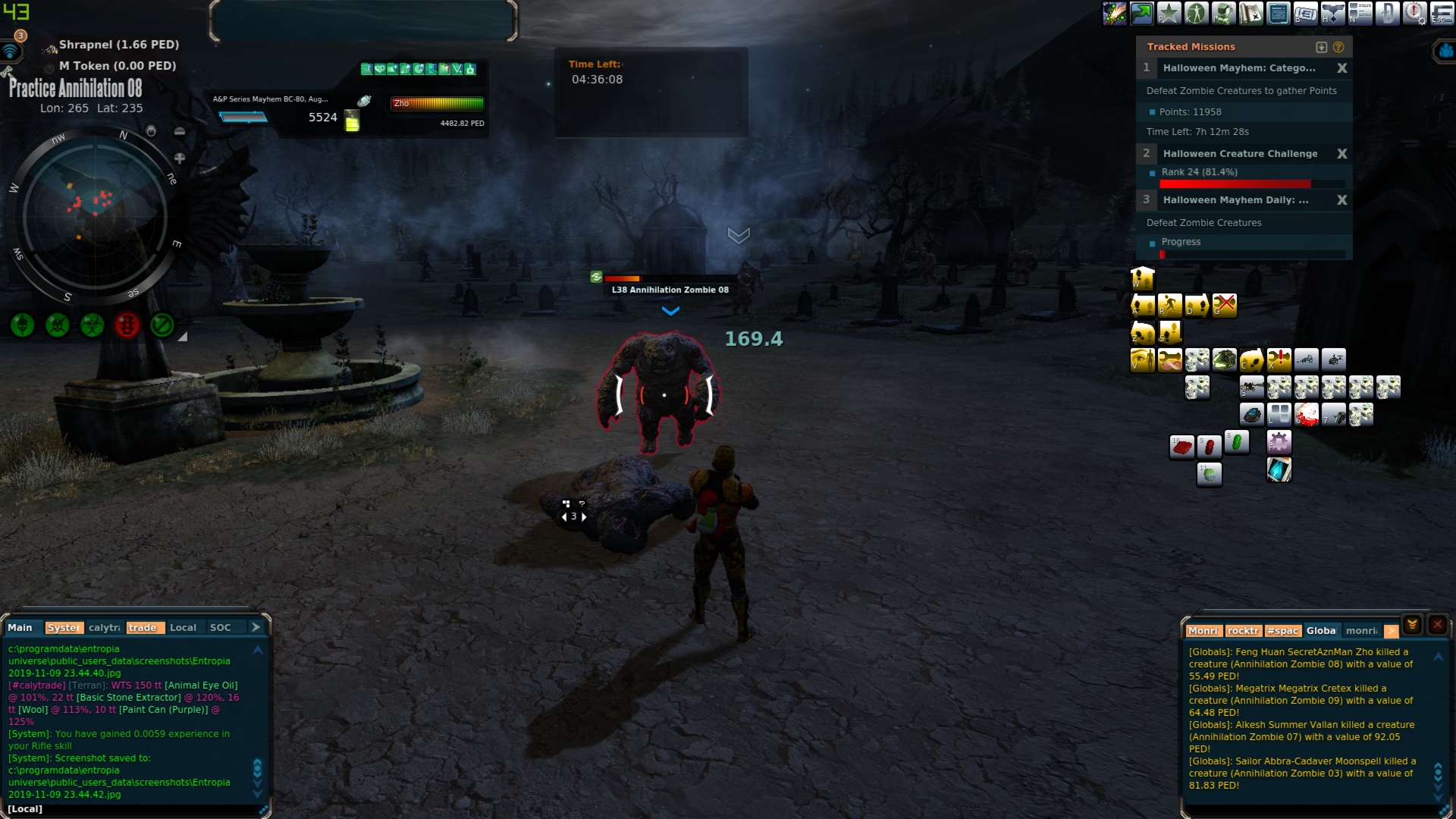 I hope this get some attention that it deserves.