Joined

Apr 24, 2016
Posts

8
Location

Montreal
Society

DONT feed the ANIMALS
Avatar Name

Son Nang KingS09 Thach
Are you starting to be a crafter or you just need some materials to craft your own enhancers, weapons or your daily manufacture? And you don't know where to mine?
Are you too lazy to go mining? Are you too lazy to do research?

Some information about my mining skill: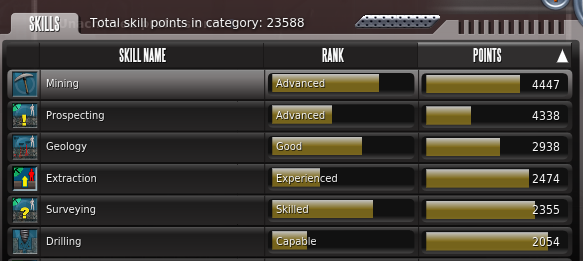 Example, you are asking to get 5 ped of irons for a decent price and you try to go mining wasn't that really good... And start looking in auction house price are too expensive or the stack is too big. Why not provide some probes to a miner and let him do his job for you.


You can follow the miner physically and on his stream. What do you gain from that any loot the miner it is yours, don't forget to add up decay and mu if apply on limited finders. The miner will get only the skills.


If some type ores or enmatters are too sensitive

and I don't want to show on stream pick up your own area or choose an area from
http://www.mininglog.com/maps.php
Hello, my name is Son or King use the one you prefer. You can reach me in game SonNang KingS09 Thach
https://www.twitch.tv/kings09eu
or discord: KingS09 #9314. Just leave me a message because I am busy in real life can't play the game as before.
Any questions? You can leave below, I will try to respond quick as possible.


FYI/ Pour votre information, the streaming will be only in English and French. Le stream va être en Anglais et Français seulement.
Cheers