Joined

Feb 7, 2006
Posts

3,015
Location

Paris
Avatar Name

Ranger Sheryo Fenriz
Mindark and its team worked hard and is proud to present you the next major update on Planet Calypso with many new and exciting contents!
Welcome to New Treasure Island !​
A new creature has been discovered : Meet the Chariax​
Legends says they are born from the fresh of Gaea, some of them can grow as the size of mountains. Though famous for their bad tempers, they are whorshipped as the proctector of the land. An old saying is "never tease a Chariax, even if you have a death wish. Yet learn their respect with honor."
This new enemy can be found roaming on the island. A four wave event can be activated at the forgotten god totem. The Chariax boss enrages after losing 50% of its health, calling his minions, increasing its attack speed and applying a bleeding effect.
New Treasure Island Deep Waters​
A new frightening monster appeared east of the island. The GAr, Genesis Amethera Researchers do not have any informations on them, they only managed to take a picture of two of them.
New Upgradable Armor & Melee weapon​
The Odysseus Armor, the Odysseus Spear and their upgrading components can be looted while hunting any creatures and mining anywhere on the island.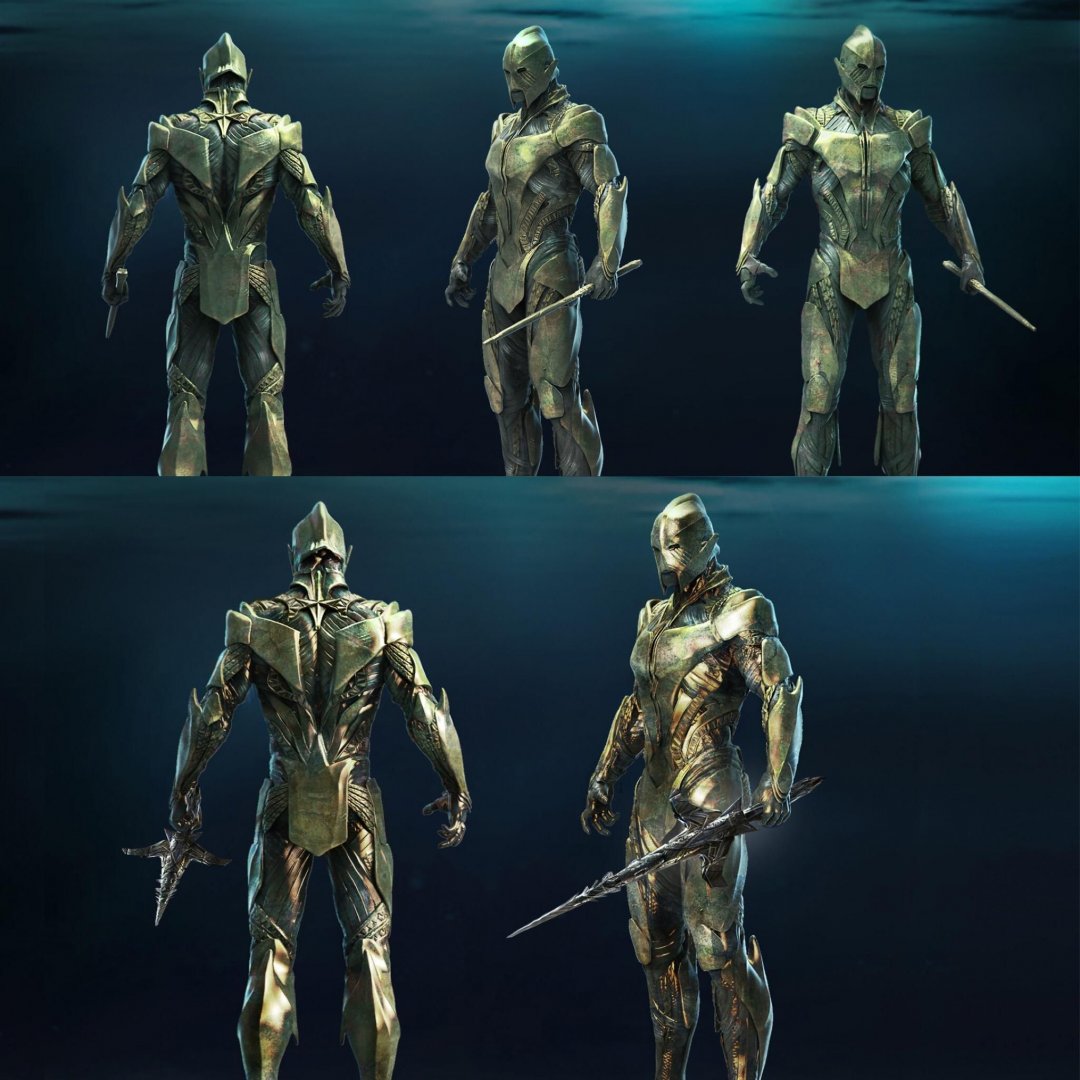 New Treasure Island Harbor, a citizen effort​
A whole new exciting feature inside Entropia Universe. The GAm, Genesis Amethera Managers decided to build a harbor on the island where the GAr HQ will be but they need your help ! They will need different components such as ingots, boards, hides, a member of the GA team will be buying all of them at a rate of 105%. Once the goal reached, the harbor will be implemented in the next update. The harbor will welcome the GAr HQ where they will be able to research on what is going in the deep waters. It will also features appartments and stores for the citizens and merchants.
New Treasure Island Harbor will be improved in future updates, with new sea content, new water vehicles, creatures and much more.
Disclaimer : this is not official :/
Last edited: