Joined

Nov 10, 2005
Posts

1,735
Location

Portugal
Society

Freelancer
Avatar Name

Bendak Starkiller Mandalore
(Original Thread on Arkadia Forums, check here)


[IMG] Due the ever increasing threat from the indigenous creatures of Arkadia at Songkra Valley, Starkiller, together with the IFN, is handing bounty...
arkadiaforum.com
Bumping it up for October
. Plenty of people hunting during this month and it's looking promising in terms of ped prizes!
If you like a small fan based read, check my Land Area's Backstory
here
. Go and check it out
Irdeta WoenK Hocren, Zarta Maiden Selios, Ostrander Ostrander Popp are getting closer to the 50 global mark with 28, 21 and 22 globals respectively! Keep it up!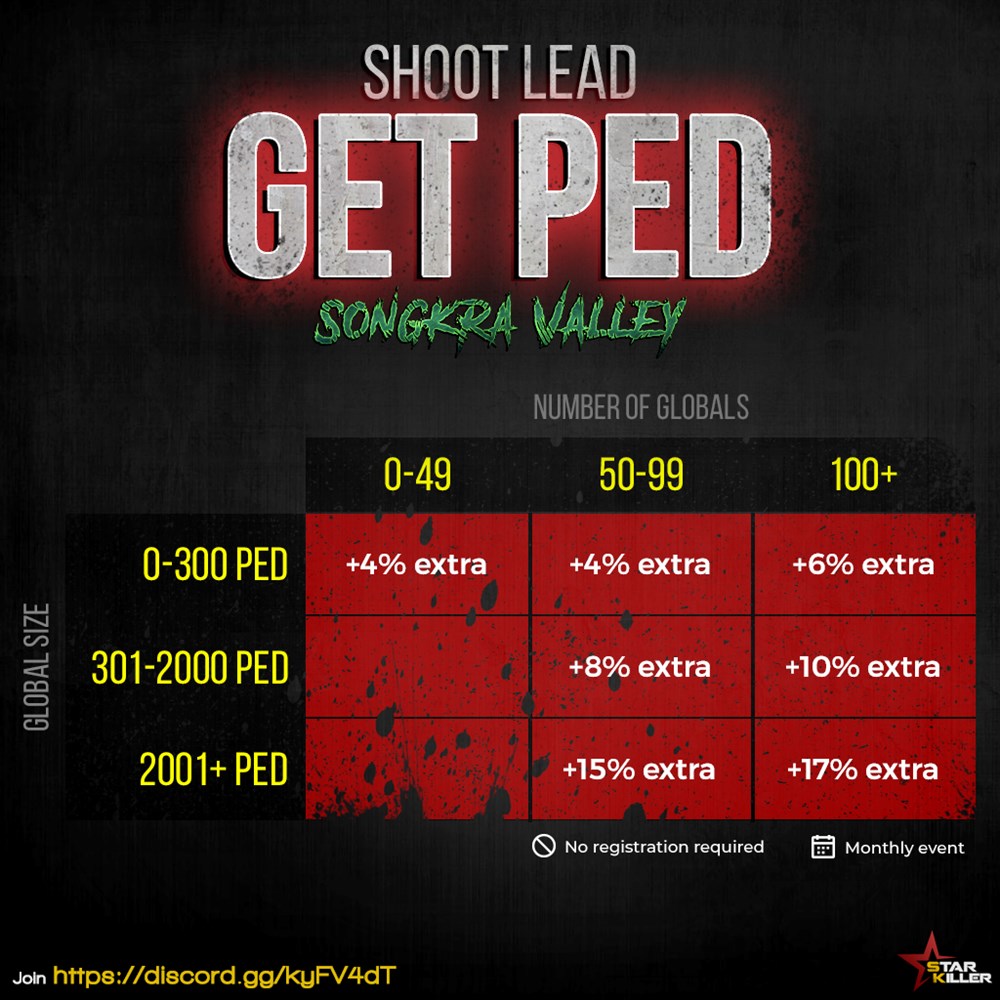 For more informations on the mobs on Songkra Valley follow these links:
http://arkadiaforum.com/threads/mutated-otorugi-information.15266
http://arkadiaforum.com/threads/mutated-beladoth-information.15265/
Remember that through a collaborative partnership between Arkadia Songkra Valley LA & XXXVI Warp Program, each 2nd and 4th Thursday of every month XXXVI Warp Crew (
https://36warp.com/
) will provide courtesy/free space warp transport to qualified supporters of Songkra Valley As a special thank you to all supporters of Songkra Valley.
Check Priest's Discord at - XXXVI Warp Crew Discord:
https://discord.gg/y3t4CVN
To come and hangout with me and the other misfits at my little row in the making for more informations on the Land Area, Warps and Beauty services, join this link:
https://discord.gg/kyFV4dT
Last edited: