Joined

Mar 7, 2021
Posts

1,921
Location

italy
Society

Dirty Dingos
Avatar Name

Marco Killy Stur
After Horn of Z'agol it is time for a new challenge... collecting the 19% crafting boost set.
[EDITED: Thank you Arja i mixed names and now i understood]
item 1. Cyrene Courier Touched body suit... this is a "one per avatar" item, requires to grab 9 pieces from Ice zone
5 x 13500 "turrelion crystal pedes"
4 x 14500 "turrellion zeladoths"
These can become Duster Courier and Tourreòòs Touched with an upgrade involbving turrellion essences and then can be
then all 9 pieces become the courier touched suit via a quest NPC in ice zone
The kills count toward Test of Faith quest line for the brown vanity set
(
TY Arja for clarification
) so i will while doing pass from Atlas to turn in these, too.
Total kills are 126.000 at a cost of 0.50 to 1 ped each, for a total of about 80.000 ped.
i value this item 6.000 ped for my avatar accountancy
item 2 - The silver Crown of sahar i will follow the virtuasense chain as described on teh forum, there is a clear explanation, it is just fly back and forth Monria to Toulan and kill and collect items, some are tradable but i am pretty sure that there is a need to loot personally a certain amount.
i value this item 4.000 ped for my avatar accountancy
Turella suit adds 25% speed (CAP) , 4% mining and crafting boost, comapred to Calypso "speed run coat" does not require endless daily token and compared to the "elder god suit" is much more elegant and has craft boost.
cyrene part is not luck based, just grindfest activity. 300 hp * 13500 * 5 = 20.250.000 Hp at 3.20 DPP = 63.281 ped for the turrella touched pieces.
for test of faith i miss 60+50+15k = 125.000 kills, 52.500 extra kills, it is about 2 weeks daily routine and some extra critter, probably i will choose paneleon to search for tail tip, pointing to average 120 HP (paneleon and pleak count) it is another 20k. total cycle is therefore 85.000 ped...
this will be June schedule...
THE SILVER CROWN OF SAHAR
COURIER TOUCHED BODY SUIT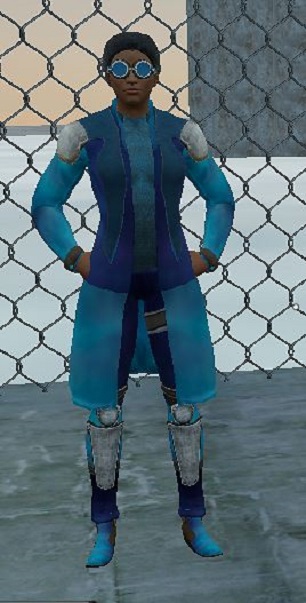 Talk to Belladoth at the Rift Revival Station. Rift Mobs There are 4 pieces of Outerwear and 5 pieces of Settler clothing. Turrelion Settler Turrelion Outerwear Once combined with Turrelion Essence these pieces of clothing upgrade from Turrelion Settler into Duster Courier and Turrelion...
cyrenedream.org
Last edited: