Joined

Jul 21, 2013
Posts

454
Society

Freelancer
Avatar Name

Pretto Loco Believingson
Loco's Museum of Entropia Biodiversity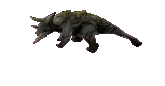 ~~~~~~~~~~~~~~~~~~~~~~~~~~~~~~~~~~~~~~~~~~~~~~~~
PRESENTATION
~~~~~~~~~~~~~~~~~~~~~~~~~~~~~~~~~~~~~~~~~~~~~~~~
What is a Biodiversity Museum?
The museum exhibits some of Entropia Universe's rich fauna. From animal body parts to decorations and animal toys. Researchers should find some of the objects interesting to study. But it is also the perfect holiday trip for the whole family (but children should be accompanied by an adult, as some things on display can be perceived as disturbing.)
We are always looking to extend the collection. Do not hesitate to contact Loco in pm or ingame for offers. We are also happy to welcome helpers, advisors and researchers to help extend our knowledge of the Entropia Zoology.
Where?
Teleport: Genesis Amethera Headquarter
House: Genesis Star Tower C, 6 G
Opening times?
24/7
Entry fee?
0 ped
Who is Loco?
Loco Believingson is an amateur xeno zoologist and collector born in a bush on Calypso. His intention with the museum is to create a differant kind of museum showing the Entropia biological diversity, in an entertaining, educating and welcoming environment. The collection is the fruit of many, many years of searching auction, visiting planets, talking to seasoned hunters and many, many miles in space. The collection is by far not complete, but slowly getting there.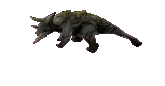 Welcome
How to find your way to the museum
The Museum Collection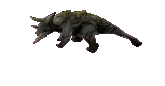 (Excluded from items to collect for now is: cloths, crystals, dnas, furs, hides, leathers, mutant parts, oils, pets, robot parts, skins)
Decorations
Doll: Araneatrox Doll
Statue: Allophyl Statue
Statue: Berycled Statue
Statue: Chirpy Statue
Statue: Feffoid Statue
Statue: Karmoosh Statue
Statue: Large Daikiba Stone Statue
Statue: Left Atrox Stone Statue
Statue: Riptor Statue
Toy: Argonaut Cuddly Toy
Toy: Bokol Plush Toy
Toy: Christmas Bokol Plushie
Toy: Christmas Nusul Plushie
Toy: Ostelok Plush Toy
Toy: Tough Smuggler Plush Toy
Toy: Tough Smuggler Special Forces Plush Toy
Trophy head: Arkadian Hornet Trophy Head
Trophy head: Bokol Trophy Head
Trophy head: Carabok Trophy Head
Trophy head: Feffox Trophy Head
Trophy head: Gallard Trophy Head
Trophy head: Halix Trophy Head
Trophy head: Monura Male Trophy Head
Trophy head: Nusul Trophy Head
Trophy head: Oratan Trophy Head
Trophy head: Oro Trophy Head
Trophy head: Ostelok Trophy Head
Trophy head: Oweko Trophy Head
Trophy head: Reindeer Trophy
Trophy head: Scoria Trophy Head
Trophy head: Teladon Trophy Head
Trophy head: Tiarak Trophy head
Trophy head: Wombana Trophy head
Trophy: Berycled Trophy
Trophy: Caudatergus Trophy
Natural Materials
Acetylcholine: Acetylcholine
Arm: Cyclops Arm
Arm: Minotaur Arm
Beak: Ostelok Lower Beak
Blood: Alien blood
Blood: Dragon blood
Blood: Motörhead Security Blood
Blood: Shark Blood
Blood: THING Blood
Blood: Vampire Blood
Blood: Werewolf Blood
Blood: Wolf Blood
Blood: Zombie blood
Bone: Atrax Bone
Bone: Atrox Bone
Bone: Bokol Long Bone
Bone: Bone
Bone: Calypso Bone Sample (Quest Item)
Bone: Exarosaur Neckbone
Bone: Foul Bone
Bone: Hadraada Long Bone
Bone: Vampire Bone
Bone: Zombie Bone
Cell: Prokaryotic Cells
Claw: Atrax Claw
Claw: Atrox Claw
Claw: Bahri Claw
Claw: Berycled Claw
Claw: Chimera Claw
Claw: Cultist claw
Claw: Drake Claw
Claw: Feran Wing Claw
Claw: Greater Claw
Claw: Kadra Claw
Claw: Lesser Claw
Claw: Longu Claw
Claw: Phasm Claw
Claw: Primordial Longu Claw
Claw: Werewolf Claw
Club: Cyclops Club
Cranial Blade: Oro Cranial Blade
DNA: Boar DNA Strand
Ear: Kiana Ear
Ear: Nusul Ear
Endorphins: Endorphins
Essence: Animal Essence
Essence: Animal Essence Rare
Eye: Boar Eye
Eye: Chimera Eye
Eye: Cyclops Eye
Eye: Dragon Eye
Eye: Intact Eye
Eye: Kadra Eye
Eye: Otorugi Eye
Eye: Papoo Eye
Eye: Partial Eye Remains
Eye: Shark Eye
Eye: Ubo Eye
Eye: Vampire Eye
Eye: Werewolf Eye
Eye: Wolf Eye
Eye: Zombie Eye
Eyeball: Yog Eyeball
Fang: Atrox Fang
Fang: Vampire Fangs
Fang: Werewolf Fangs
Fang: Wolf Fangs
Feather: Ostelok Pommel Feather
Fin: Jori Pectoral Fin
Fin: Shark Fin
Flag: Cornundacauda Flag
Flesh
Flesh: Aurli Shock Flesh
Flesh: Bram's Shock Flesh
Flesh: Flesh
Flesh: Hadraada Flesh
Flesh: Nusul Flesh
Flesh: Zombie rotting flesh
Fluid: Alien Resin Fluid
Foot: Huon Foot
Foot: Ostelok Foot
Foot: Papoo Foot
Foot: Skeleton Foot
Foot: Teladon Foot
Forearm: Oro Forearm
Fragment: Rextelum Chitin Fragment
Frill: Riptor Neck Frill
Gold: Skeleton Gold
Hair: Neconu Hair
Hand: Skeleton Hand
Hand: Zombie Hand
Head: Boar Head
Head: Cyclops Head
Head: Drake Head
Head: Maffoid head
Head: Minotaur Head
Head: Shark Head
Head: Skeleton Head
Heart: Boar Heart
Heart: Chimera Heart
Heart: Dragon Heart
Heart: Kiana Heart
Heart: Papoo Heart
Heart: Vampire Heart
Heart: Wolf Heart
Hip: Skeleton Hip
Hoove: Boar Hoove
Horn: Armax Large Horn
Horn: Armax Small Horn
Horn: Caudatergus Horn
Horn: Cornundacauda Horn
Horn: Merp Horn
Horn: Minotaur Horn
Horn: Motörhead Security Horn
Horn: Otorugi Shoulder Horn
Horn: Tandardion Horn
Horn: Thawr Horn
Jaw: Atrax Jaw
Jaw: Skeleton Jaw
Larva: Aurli Larva
Leg: Cyclops Leg
Leg: Formicacida Leg
Leg: Madana Leg
Leg: Minotaur Leg
Leg: Scoria leg
Leg: Zombie leg
Mandible: Bokol Mandible
Mandible: Kamaldon Lower Mandible
Mane: Halix Mane
Mane: Madana Mane
Meat: Bone-in Meat
Meat: Bone-out Meat
Meat: Wolf Meat
Nail: Beladoth Nail
Nail: Otorugi Nail
Nail: Tiarak Nail
Palm: Papoo Palm
Paw: Wolf Paw
Pike: Combibo Pike
Pincer: Magurg Male Pincer
Plasma
Plasma: Vampire Plasma
Plasma: Zombie Plasma
Plate: Bokol Lumbar Plate
Plate: Bokol Spinal Plate
Plate: Hadraada Lumbar Plate
Plate: Kreltin Soft Plate
Plate: Longu Plate
Plate: Yuka Shoulder Plate
Pouch: Cyclops Pouch
Rib: Skeleton Ribs
Sail: Merp Sails
Scale: Sabakuma Scale
Shell: Cracked Shell
Shin guard: Minotaur Shin Guard
Shoulder Pauldron: Minotaur Shoulder Pauldron
Skull: Argonaut Fractured Skull
Skull: Argonaut Skull
Skull: Armax Skull
Skull: Armax Skull Complete
Skull: Bulging Mutant Skull
Skull: Cultist Skull
Skull: Hiryuu Skull
Skull: Oro Skull
Skull: Oweko Skull
Skull: Shub Skull
Snout: Sunjoq Snout
Soul: Drake Soul
Soul: Drake Soul
Soul: Skeleton Soul
Spike: Phasm Back Spike
Spine: Korwil Spine
Spine: Skeleton Spine
Spur: Tiarak Elbow Spur
Steak: Boar Steak
Tail: Boar Tail
Tail: Chimera Tail
Tail: Drake Tail
Tail: Halix Tail
Tail: Madana Tail
Tail: Minotaur Tail
Tail: Oweko Tail
Tail: Papoo Tail
Tail: Pop Tail
Tail: Riptor Tail Segment
Tail: Rudolf Tail
Tail: Shark Tail
Tail: Shed Skreel Tail
Tail: Tail tip
Teeth: Magurg Male Teeth
Teeth: Neconu Teeth
Tentacle: Allophyl Tentacle
Tentacle: Cornundacauda Tentacle
Tentacle: Fungoid Tentacle
Thorax: Yarrijak Thorax
Tongue: Riptor Tongue
Tooth: Dragon Tooth
Tooth: Exarosaur Tooth
Tooth: Jagged Tooth
Tooth: Molisk Tooth
Tooth: Papoo Tooth
Tooth: Shark Tooth
Tooth: Tabtab Golden Tooth
Tooth: Tabtab Tooth
Tusk: Boar Tusk
Tusk: Yog Tusk
Vesicle: Ubo Vesicle
Wing: Big Bird Wing
Wing: Drake Wing
Wing: Feran Wing Claw
Wing: Lemmy Wing
Wing: Small Bird Wing
Wrist Guard: Cyclops Wrist Guard
Missing Items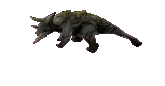 Decorations
Figurine: Bokol Figurine
Figurine: Feran Figurine
Figurine: Hadraada Figurine
Figurine: Halix Figurine
Figurine: Huon Figurine
Figurine: Jori Figurine
Figurine: Kadra Figurine
Figurine: Kamaldon Figurine
Figurine: Korwil Figurine
Figurine: Madana Figurine
Figurine: Magurg Male Figurine
Figurine: Mutated Beladoth Figurine
Figurine: Mutated Oro Figurine
Figurine: Mutated Otorugi Figurine
Figurine: Nusul Figurine
Figurine: Oro Figurine
Figurine: Ostelok Figurine
Figurine: Otorugi Figurine
Figurine: Teladon Figurine
Figurine: Tiarak Figurine
Figurine: Ubo Figurine
Figurine: Wombana Figurine
Figurine: Yarrijak Figurine
Figurine: Zadul Figurine
Skull: Candle Skull
Statue: Abu Dabas Statue
Statue: Brass Longu Statue
Statue: Daikiba Statue
Statue: Hogglo Statue
Statue: Jallad Statue
Statue: Right Atrox Stone Statue
Statue: Snablesnot Female Statue
Toy: Energetic Bunny
Toy: Oro Plush Toy
Toy: Soft Smuggler Plush Toy
Toy: Teddybear
Toy: Zadul Plush Toy
Trophy head: Armax Trophy Head
Trophy head: Beladoth Trophy Head
Trophy head: Berycled Trophy Head
Trophy head: Daikiba Trophy Head
Trophy head: Faucervix Trophy Head
Trophy head: Feran Trophy Head
Trophy head: Formicacida Trophy Head
Trophy head: Huon Trophy Head
Trophy head: Jori Trophy Head
Trophy head: Kadra Trophy Head
Trophy head: Kamaldon Trophy Head
Trophy head: Kiana Trophy Head
Trophy head: Korwil Trophy Head
Trophy head: Longu Trophy Head
Trophy head: Madana Trophy Head
Trophy head: Navi Trophy Head
Trophy head: Neconu Trophy Head
Trophy head: Otorugi Trophy Head
Trophy head: Pandi Trophy Head
Trophy head: Togolossi Trophy head
Trophy head: Zadul Trophy head
Natural Materials
Acid: Alien Acid
Arm: Amazon Arm
Blood: Chimera Blood
Blood: Gosubusagi Blood Sample
Blood: Proteron Blood Sample
Blood: Raging Daikiba Blood Sample
Blood: Sand King Blood Sample
Blood: Thing Blood …
Blood: Traeskeron Matriarch Blood Sample
Bone: Allophyl Thighbone
Bone: Ambulimax Thigh Bone
Bone: Argonaut Bone
Bone: Aurli Bone Piece
Bone: Chomper Bone
Bone: Dread's Bone Piece
Bone: Kamaldon Bone Crest
Bone: Proteron Neck Bone
Bone: Yuka Long Bone
Brain: Beladoth Brain
Brain: Kiana Brain
Brain: Korwil Brain
Brain: Oro Brain
Brain: Otorugi Brain
Brain: Oweko Brain
Brain: Zadul Brain
Cavity: Tabtab Cavity (refined from TabTab Tooth)
Clam: Caboria Clam
Claw: Araneatrox Claw
Claw: Argonaut Claw Big
Claw: Argonaut Claw Small
Claw: Aurli Claw
Claw: Elvis Claw
Claw: Faucervix Claw
Claw: Garcia Claw
Claw: Hendrix Claw
Claw: Joplin Claw
Claw: Molisk Claw
Claw: Pop Claw
Claw: Rudolf Claw
Claw: Sharp Longu Claw
Claw: Warren's Claw
Cranial Blade: Oweko Cranial Blade
Craw: Ostelok Craw
Cup: Foul Suctioncup
Ear: Korwil Ear
Egg: Unique Green Atrox Queen Egg
Eye: Atrax Eye
Eye: Atrox Eye
Eye: Beladoth Eye
Eye: Foul Eye
Eye: Furor Eye
Eye: Halix Eye
Eye: Letomie Fossil Eyelense
Eye: Madana Eye
Eye: Proteron Eyes
Eye: Riptor Eye
Eye: Zadul Eye
Fang: Argonaut Fang
Fang: Aurli Fangs
Fang: Dotty's Fangs
Fang: Sabakuma Fang
Fin: Allophyl Fin
Flesh: Boar Flesh
Flesh: Kamaldon Flesh
Flesh: Oro Flesh
Flesh: Oweko Flesh
Flesh: Ubo Flesh
Flesh: Yuka Flesh
Foot: Beladoth Foot
Foot: Frescoquda foot
Foot: Magurg Male Foot
Foot: Nusul Foot
Foot: Otorugi Foot
Foot: Riptor Foot
Foot: Zadul Foot
Forearm: Oweko Forearm
Fragment: Lazidol Shell Fragment
Fragment: Lazidol's Bone Fragment
Fur: Carabok Leg Fur
Fur: Halix Leg Fur
Fur: Madana Leg Fur
Globule: Ubo Posion Globule
Hair: Amazon Hair
Hair: Ambulimax Hair
Hat: Fungoid Hat
Head: Yarrijak Head
Heart: Drake Heart
Heart: Korwil Heart
Heart: Magurg Male Heart
Heart: Riptor Heart
Horn: Daikiba Horn
Horn: Horn
Jaw: Neconu Jaw
Leg: Amazon Leg
Leg: Halix Leg
Mandible: Caudatergus Mandible
Mandible: Hadraada Mandible
Mandible: Kamaldon Upper Mandible
Mandible: Ubo Mandible
Mandible: Yuka Mandible
Nail: Zadul Nail
Nose: Nusul Nose
Paw: Kiana Paw
Paw: Korwil Paw
Pelvis: Hogglo Pelvis
Plate: Armax Plate
Plate: Aurli Dense Plate
Plate: Bokol Skull Plate
Plate: Hadraada Skull Plate
Plate: Hadraada Spinal Plate
Plate: Letomie Fossil Backplate
Plate: Unruly's Dense Plate
Plate: Yuka Skull Plate
Plate: Yuka Spinal Plate
Pommel: Ostelok Pommel
Rib: Proteron Ribs
Sail: Berycled Sails
Sail: Cornundacauda Sail
Scale: Aurli Chitin Scale
Scale: Fish Scales
Scale: Formicacida Scale
Scale: Frescoquda Back Scale
Skull: Alien Mutant Skull
Skull: Araneatrox Skull
Skull: Atrox Skull
Skull: Berycled Skull
Skull: Caudatergus Skull
Skull: Cornundacauda Skull
Skull: Daikiba Skull
Skull: Exarosaur Skull
Skull: Faucervix Skull
Skull: Formicacida Skull
Skull: Formidon Skull
Skull: Foul Skull
Skull: Furor Skull
Skull: Gokibusagi Skull
Skull: Halix Skull
Skull: Horned Mutant Skull
Skull: Madana Skull
Skull: Molisk Skull
Skull: Multi-Fang Mutant Skull
Skull: Shinkiba Skull
Skull: Tiny Mutant Skull
Slime: Marcimex Slime
Spike: Beladoth Back Spike
Spike: Huon Tail Spike
Spike: Primordial Longu Spike
Spike: Teladon Tail Spike
Spine: Beladoth Spine
Spine: Kiana Spine
Spine: Otorugi Spine
Spine: Zadul Spine
Stem: Lazidol's Brain Stem
Tail: Armax Bull Tail
Tail: Armax Cow Tail
Tail: Carabok Tail
Tail: Doors Tail
Tail: Elvis Tail
Tail: Garcia Tail
Tail: Hendrix Tail
Tail: Huon Tail Spike
Tail: Joplin Tail
Tail: Kiana Tail
Tail: Korwil Tail
Tail: Lemmy Tail
Tail: Magurg Male Tail
Tail: Morrison Tail
Tail: Nusul Tail
Tail: Oro Tail
Tail: Prancer Tail
Tail: Teladon Tail Spike
Tail: Yarrijak Tail
Teeth: Foul Teeth
Teeth: Letomie Fossil Teeth
Tentacle: Frescoquda Tentacles
Tentacle: Shoggoth Tentacle
Thighbone: Allophyl Thighbone
Thighbone: Ambulimax Thighbone
Tip: Bahri Claw Tips
Tongue: Kamaldon Tongue
Tongue: Lazidol's Tongue
Tooth: Fossil Tooth (refined from Part of Fossil Tooth)
Tooth: Hogglo Tooth
Tooth: Part of Fossil Tooth (mined resource [treasure])
Tooth: Proteron Tooth
Tusk: Armax Tusk
Tusk: Daikiba Tusk
Tusk: Shinkiba Tusk
Venom: Rextelum Venom Sample
Wing: Garcia Wing
Wing: Joplin Wing
Wing: Plumatergus Large Wing
Wing: Plumatergus Small Wing
Wing: Rare Pleak Wing
Wing: Yarrijak Wing
Last edited: