Joined

Dec 31, 2006
Posts

2,748
Location

Twin Peaks mall, 2nd floor
Society

Dirty Dingos
Avatar Name

Inherent Marxus Legends
Featuring
"WHAT TO HUNT" at the Animal Armor shop!!
​
List of all Impact/Cut/Stab creatures on Calypso:
List of high-level Cut/Stab creatures in EU:
On the 2nd Floor of Twin Peaks Mall you will find a resource for hunters looking for lower level to high level Armor protection. Of course the inventory varies constantly and it is at times difficult to keep certain, more popular armors or plates in stock, but the main focus of the shop is to provide a wide range of Plates and Armors specifically suited for hunting Impact/Cut/Stab mobs on Calypso so no matter what it is you are looking for, you are sure to find something that will work for you.
Below are some screenshots showing what's currently available at the Animal Armor Shop:
Ghost - Martial (L) - Mk. 5B plates
Angel (M,L) - Angel (F,L) - Martial (M,L)
Shadow (F,L) - Shadow (M,L)
Cut/Stab Armors: Vain (L) & Spartacus (L)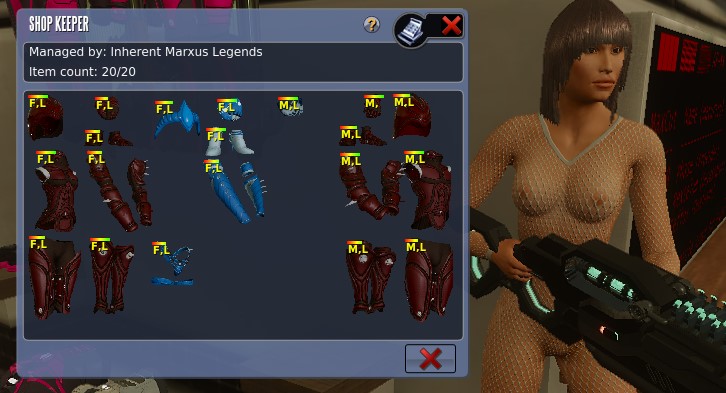 Lich (M,L) - Lich (F,L)
Sentinel (L) & Perseus (L)
~ ~ ~ ~ ~ ~ A R M O R - P L A T E S ~ ~ ~ ~ ~ ~
Impact Plates
Cut & Stab Plates
​
Last edited: