Joined

Oct 24, 2013
Posts

3,520
Location

Medusa Bazaar floor2, shop3
Society

House of Gamers
Avatar Name

Gaina "Messi91" Cristi
Here is a list with some items I am currently selling

[Electric Attack Nanochip 9] tier 8.40 +5000 SOLD
[Eir Mk 3 (L)] - 250% [Chronicle Thigh Guards, TEN Edition (F)] +20k
[Titan Shin Guards (M)] +12k
[Shadow Arm Guards, Modified (M)] - exchange DONE.mass thanks.

500 executed contracts needed for RDI backpack -50k (only 2 RDI ingame) Upgradable premium backpacks, improved is last version and expected more to come.

Summer Boxes sold out.
Easter boxes 1.5 each high stock
X-mas boxes 1.5 each very high stock
Halloween boxes 1.5 each low stock

Few CLDs , ask for price.

Tezlapod pet +9000 Regeneration Chip 11 +7000 SOLD

[Imperial HAZEN Helm (F)]

-->I will exchange this vs any M part (preferable helm(M)

*

Terra Amp 6 (L) Blueprint 0.33 QR
Terra Amp 8 (L) Blueprint 0.28 QR
Terra Amp 9 (L) Blueprint 0.24 QR
Terra Amp 10 (L) Blueprint 0.22 QR
ALL THE ABOVE BPS TO BE SOLD ONLY AS BULK +8K

*

[Shadow Harness, Modified (F)] - Exchange Done !
[Electric Attack Nanochip XIII FEN Edition] tier 3.99 +NeoPsion Kinetic Amplifier VII FEN Edition (combo set) +45k SOLD Easter 2017

- 26k

SOLD

Christmas Ring 2018

Withdrawn from sale BP-130 or BP-110 Improved

- 95k

SOLD Restoration Chip, Improved

-

17500 SOLD Halloween ring 2016

-

14500 SOLD Improved Fast Aid Pack FEN Edition

tier 0 (heals 130/130 cost 2.2 pec & Huge skill gain)

SOLD

Castorian Combat Mace Mk.VI FEN Edition -

SOLD [Electric Attack Nanochip XIII FEN Edition]

25k

SOLD BOTH Trauma X FEN

(48dmg/85eff) - 22k

SOLD NeoPsion Kinetic Amplifier VII FEN Edition

(40 dmg/85 eff) - 20k

SOLD Mod trauma VIII

(36dmg/85eff)- 15k

SOLD Skildek Negator Fen Edition

- 10k

SOLD [EWE LC-625 Gleamer]

20k

SOLD Halloween ring 2018

- 30k -

SOLD [Genesis Star Excavator, Improved]

-8500

SOLD BC 80 Augmented Sold Vampiric Cloak of Vitality

(M)

(12 hp cloak) +12k SOLD Genesis Star Excavator, Modified +10k SOLD
Titan Helm M - fresh loot tier 0.0 + 11500 SOLD
Hero's Sword tier 4.99 +1350 SOLD

Any of those skills (ABOVE 60TT) MY ESIS.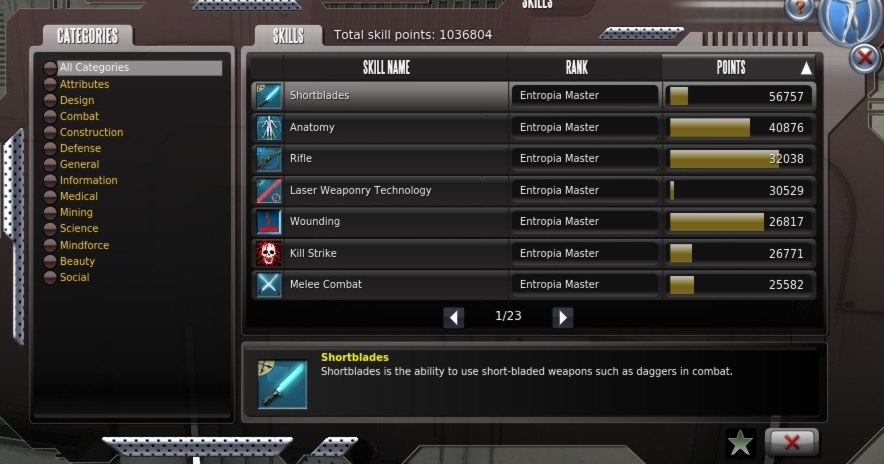 -I am not responsible for any misrepresentation in the item stats for wiki.Everyone is responsible to conduct their own investigation and do proper tests for each item.Use wiki as a guidance/referrence not as absolute true value or truth.
*items of interest just peds.
*all items listed can be rented as long as you can provide collateral.
Any offtopic messages on this thread will be reported.
Any offers should be sent through pm(recommended) or ingame.
I'll add more slowly over time.
Pm if you have any questions.
Last edited: