Joined

Jun 10, 2013
Posts

923
Location

US
Avatar Name

Tony KingofAces Hans
Back when I started mining around 7 years ago and was looking for clothes beyond my yellow pajamas, I always really like the idea of having a mined resource only textured outfit. At the time, that was too expensive for me, but I had the chance to splurge a little bit now. One of my-game goals was to profit mining of course, but the other was to make enough I could do this texturing project without depositing for it. I figured I'd post this here to show how cool some of the ore textures can look, and also say thanks to
Alkesh Summer Vallan
for doing all the texturing.
The megan texture on the rancher hat was the only one that needed enhancers even for Summer (60 of them) to get practically maxed, but it's also one of my favorite textures. I wanted something for the shirt that fit the coat, but was turned into something flashy if I took the coat off too. The cumbriz on the pants turned out really well too. Everything is pretty much native color, except for the flame pattern shirt where the orange crystal is also layered with some orange paint I had on it before.
It was fun to craft nearly all of these textures, but I'll also give a plug to Granny Rowan's shop on Arkadia that had Banite among other textures. All-told, TT was around 950 ped (you get 90% back after texturing), and I'm pretty sure I kept the MU costs on textures below an additional 1k ped.
Rancher Hat: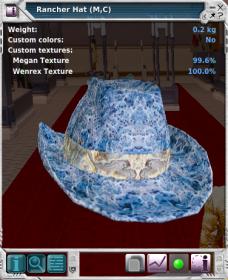 Flame Pattern Shirt:
Cognac Coat:
Storm Kolor Jeans:
Also a bit of decoration for my shop: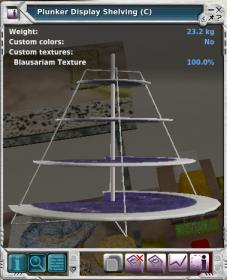 Obviously I love ores.
That outfit isn't quite complete yet either. I still have three more fields to fill (and figure out what ores to put there) on some Cadet Cowboy Boots. However, they have clipping issues that MA is working on, so those might get added in at a later date.
Last edited: