I accidently mixed my fertilizer with the DNA and didnt realize there was an ancient Arkadian powder in a container that fell in and now we have an outbreak of Mutated Madanas Stalkers.
To cull the monstriosities can all available hunters help kill the Mutated Madanas .
Rewards will be given to hunters for the advertised Mutated Madana killed.
Begins now! October 1st, 2020 in game time 16:00.
Event will run until 12/20/20 23:59 game time (MA time).
Current 7777 progressive is at
3,576
PEDs!
Update:
Bonus payout will be for total globals/HoFs up until the end of the event.
(Please join the discord for event updates, team registrations, and quick communications
https://discord.gg/vkxxa5
.)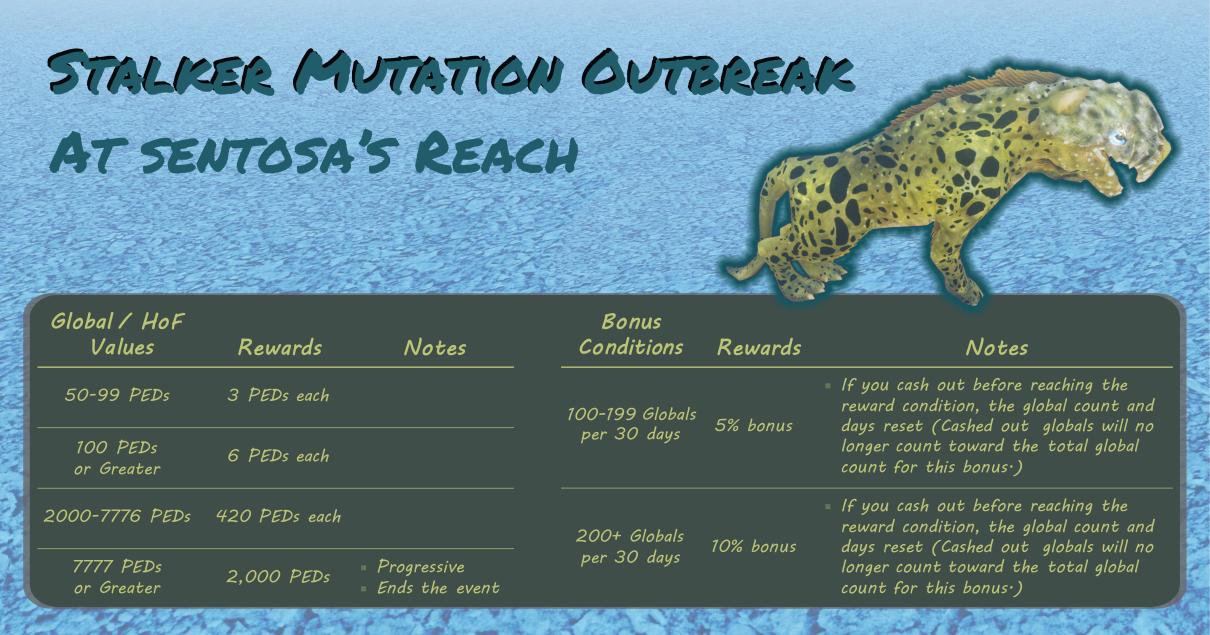 Rules:
1. This is a solo and team hunting event. (Only teams will need to register.)
2. Register teams by posting your team name and team captain on this thread or in the discord team registration channel.
3. All globals will be tracked by EntropiaLife.
4. No registration is required for solo hunters; once you get your first global you will be automatically registered.
5. To claim global prizes please request on the discord cash out channel or set up a time with me.
6. Event will run until 12/20/20 23:59 game time (MA time).
7. The 7777 reward does not count toward the bonus.
8. Please make sure you take a screenshots with
timestamp
of the global in case EntropiaLife does not record it.
9. I reserve the right to make changes as required but all prizes and scores before changes will be honored.
Last edited: