Joined

May 6, 2007
Posts

3,039
Location

†
Society

Classified
Avatar Name

Aframo Mr Afroman
Affe Aframo Mr Afroman (2007.05.01)
Hey guys!
All my hunting results within Entropia Universe will be found here.
I will continue tracking my TT returns and this time also add MU I payed for and gained from selling (payed/gained).
I also want to add that this could be my last year in Entropia Universe, all depends on the outcome through the year.

The log will keep being updated in monthly basis and summarized in post #2 for each month.
Gear:
Omegaton ASG-12 Bucketful
& (L) Weapons
Ghost, Viceroy, Adj. Pixie & (L) Armors
Hedoc SK-50 Adjusted
Starting Skills 2021:
295K Total Skills
235 Health
100 Agility
Lvl.51 Animal Looter
Afro Goals 2021:
ATH?!
Uber Loot 10k+
Uber Loot 5k+
(22/5 2021 - 7508 PED Sand Boar))
Uber Loot 1k+
(Jan 9, 2021
-
3032 PED Mayhem Kerberos FFA1
)
Silent Uber
Profit 1 month
(May)
Profit 3 months
Profit 6 months
Afroman's Hall Of Fame 2021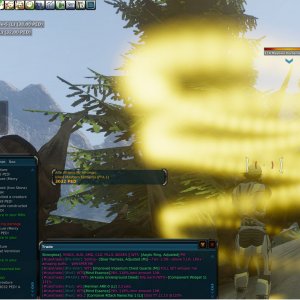 Last edited: